As a location rich with both natural beauty and expansive culture, Grenada is a country that deserves recognition for the luxurious and memorable travel destination that it is. The Grenada Tourism Authority (GTA) is the National Tourism Organisation of Grenada working hard to transform the state of the tri-island nation through an inclusive, sustainable tourism industry that delivers nothing but the best for those who come to visit.
We speak to Petra Roach, CEO of GTA, about how the company encapsulates the unique qualities of Grenada while still maintaining the history that has sculpted the land.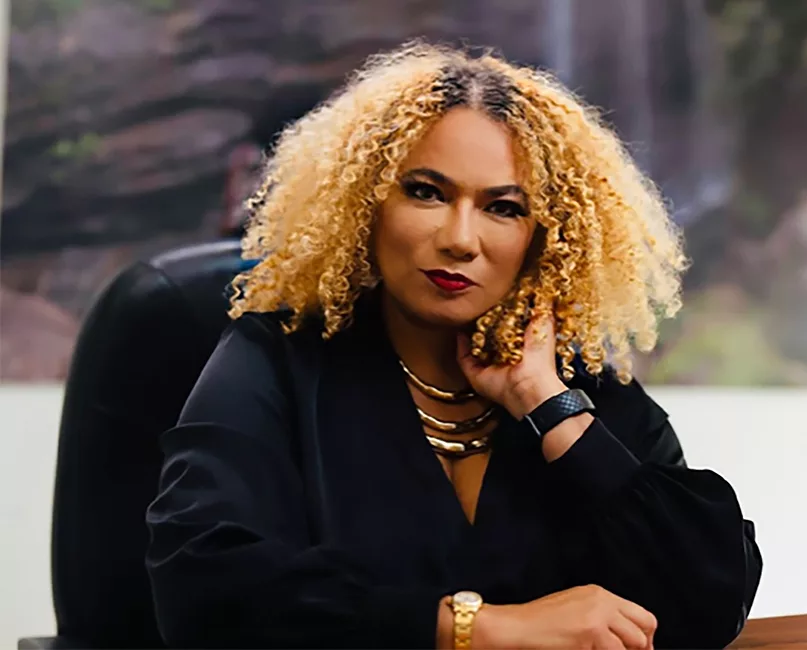 Q&A WITH PETRA ROACH, CEO, GRENADA TOURISM AUTHORITY
---
Can you talk me through the origins of GTA and its initial vision?
Petra Roach, CEO (PR): GTA was formed by an Act of Parliament in December 2013 with the vision and mandate to market and manage the destination's tourism industry and develop all tourism enterprises.
What are your organisation's current goals?
PR: The organisation's current strategic goals are to grow total visitor arrivals and spending in Grenada, Carriacou, and Petite Martinique; create a high-quality and unique tourism product; increase the local awareness of tourism; and run an effective and efficient tourism authority.
How do you market Grenada as a destination?
PR: Grenada is marketed as a desirable Caribbean vacation destination under the aspirational brand Pure Grenada, the Spice of the Caribbean. We are a hidden gem with unspoiled beauty, offering a lifestyle so pure and authentic that you will feel instantly renewed. Grenada is famed for its aromatic spices and organic chocolate, along with the islands of Carriacou and Petite Martinique, located in the eastern Caribbean. The Pure Grenada experience beckons visitors to its 40 white sandy beaches, including the world-famous Grand Anse beach, 15 breathtaking waterfalls, seven chocolate factories, four rum distilleries, and more than 30 unforgettable dive sites, including the largest shipwreck in the Caribbean, 'Bianca C', and the world's first underwater sculpture park. Grenada was also named the world's first 'Culinary Capital' by the World Food & Travel Association (WFTA). This World Travel & Tourism Council "Safe Travels" approved destination is committed to protecting your health and safety while allowing you to tailor a beyond-the-ordinary experience of a lifetime. Our call to action is – to plan your next vacation to Grenada, visit
www.puregrenada.com.
How do you promote off-season travel, for example during the rainy season?
PR: We promote year-round travel as our warm, healthy climate is not subject to torrentially heavy or monsoon rainfall. The high-volume winter season from October to May is sold at higher price points, based on overall demand. The summer months feature sailing regattas and carnivals that enjoy high visitorship from returning nationals. In April this year, a report from IQ Air confirmed that breathing a high quality of air (like that which exists in Grenada) daily can lessen the possibility of disease from stroke, heart disease, and lung cancer, as well as chronic and acute respiratory illnesses such as asthma!
Are there any interesting projects in the pipeline you wish to highlight?
PR: Yes, indeed! There are several interesting projects in the pipeline we wish to highlight, beginning with Grenada's sister-island Carriacou hosting the 58th anniversary of the Carriacou Regatta Festival from 4th – 7th August. This is the longest-running regatta in the Caribbean, having begun in 1964, and then we jump right into our Spicemas Carnival Festival, which features calypso and soca shows, beginning from 1st August. The pace increases for the Spicemas events, with concerts, parties, food, drinks, and fun every day and night – literally – from Wednesday, 9th August, until Carnival Tuesday, when revellers dance in the streets until midnight. From 19th – 22nd August, we will relaunch our Underwater Sculpture Park, named by National Geographic as one of Earth's 25 Most Memorable Places to Visit, with the instalment of 31 new sculptures depicting iconic representations of Grenada's history and culture.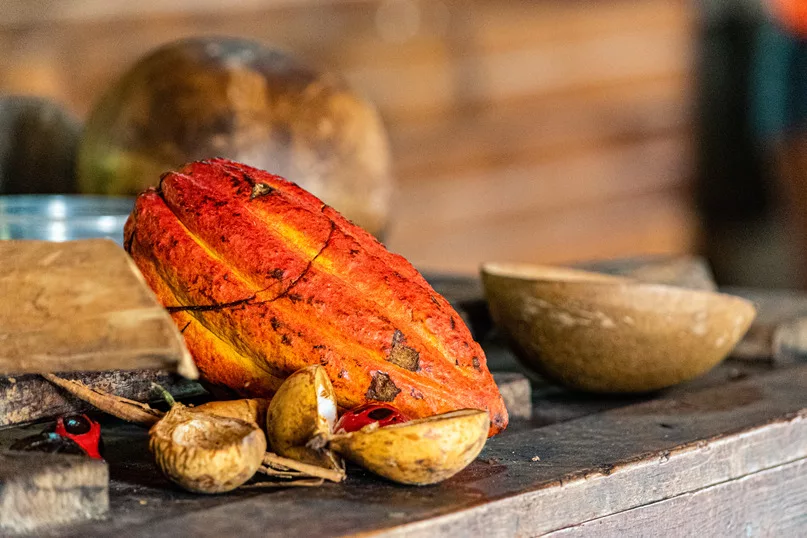 Why, in your opinion, should someone visit Grenada?
PR: My point of view is that we all wish to escape at some time to relax in a place where the air is measurably pure and the people are demonstrably hospitable, warm, friendly, and open. You awake in the morning to birdsong, and all around you can see verdant greens of nature, bright and beautiful flowers, and fruit and vegetable trees filled with abundance. Our beaches feature crystal clear blue waters, healthy reefs, and marine life with lots of fresh fish. Grenada is, therefore, definitely a place to slow down and rejuvenate with an eclectic mix of accommodation. As the world's inaugural culinary capital, we have a plethora of delights for foodies to experience, all from garden to table. We are the "Dive Wreck Capital of the Caribbean" with more than 15 wrecks at depths that can be explored by new divers, progressing to more technical dives like the "Bianca C".
What are some of the country's most unique landmarks or places to visit?
PR: The top 12 things to experience in Grenada include the following amazing activities:
Visiting Grand Anse Beach.
Snorkelling or diving at the Underwater Sculpture Park.
River tubing.
Driving an ATV or a Jeep on and off-road.
Hiking in the Grand Etang National Park and Forest Reserve.
Dancing the cocoa beans at Belmont Estate, the Caribbean's #1 Attraction in the US Reader's Choice Awards 2023, and learning how to make chocolate from bean to bar.
Eating organic chocolate at the House of Chocolate and learning the Grenadian way of making cocoa-tea.
Eating street food and dancing the night away at Dodgy Dock.
Touring the River Antoine Rum Distillery and seeing how our potent white rum is made using an 18th-century water wheel that is still operational today.
Having a dip and a drink (or the other way around) at Annandale Waterfalls.
Visiting Carriacou (Sandy Island and Paradise Beach, voted the Caribbean's #1 Beach in 2022 by the US Readers' Choice Awards).
Sailing through the Grenadines archipelago, beginning with the largest Grenadine island, Carriacou – "the land of reefs".
What trends are transforming the tourism industry in Grenada and how are you utilising them?
PR: Some of the top 10 global tourism trends that we are utilising to increase our visibility in the marketplace and the right type and quantum of visitors to Grenada include the following:
Authentic and seamless automation for routine and financial transactions.
A newly revamped and relaunched website.
Our marketing programmes, like Travel Experts, Voluntourism, and 473 Connect, for members of the travel trade and returning nationals provide discounts at various retail outlets and hotels, rental companies, and tours.
Imprinting new sustainable behaviours in Grenadian travel and tourism businesses, with conservation leadership shown whilst snorkelling or diving the Pyramids at Grand Anse, which is an artificial reef built out over the past eight years.
Experiential and curated tours that emphasise health and wellness, trekking in open spaces, and culinary experiences and that cater to the needs of digital nomads, couples, multi-generational, and friendship travel.
What challenges does the tourism industry in Grenada face?
PR: A few of the challenges we face include:
Seasonality and ensuring the consistent delivery of the highest levels of service excellence year-round.
Mitigating climate change.
Talent draining.