Containing the bustling metropolis of Sydney and the golden sands of Byron Bay, New South Wales (NSW) is one of Australia's most captivating holiday territories. And yet, wildly underappreciated is the sheer variety of nature-immersive outdoor adventures that the state has to offer. From the serene Blue Mountains to the winding waterways of the Tweed, NSW is a melting pot of breathtaking views and enriching experiences.
SOAR OVER THE BLUE MOUNTAINS
---
WHERE: Blue Mountains National Park
To see some magnificent mountain formations and epic wilderness, the Blue Mountains is certainly the place to go, heralding some of the most scenic spots in the world.
After the success of its 270 metres (m) high cable cart experience, Scenic World recently launched an even more heart-pumping experience in the Beyond Skyway, the world's first rooftop cable car experience that travels across the magnificent landscape of the Jamieson Valley in the World Heritage-listed Blue Mountains National Park. As such, guests can marvel upon the wonderous Three Sisters that have stunned visitors for centuries.
You can even go one step further and climb onto the rooftop of Scenic World's cableway for sky-high refreshments and uninterrupted views of eucalyptus forests, mountains, and beyond. Other activities at Scenic World include taking a ride on the world's steepest train and delving deeper into the diverse ecosystem on the rainforest boardwalks.
HOW: For more information, please visit:
www.beyondskyway.com.au
WHALE WATCHING AT JERVIS BAY
---
WHERE: Jervis Bay Territory
Jervis Bay, known for its warm white sands and shimmering nighttime sea, is a true treasure of NSW. With a variety of incredible lookout points dotted along the coast, visitors can catch a glimpse of the magnificent humpback and southern right whales in their natural habitat, as Jervis Bay boasts the state's premier whale-watching spot.
Visit Meroo Head Lookout for panoramic sea views or catch a glimpse of the whales breaching and playing with their newborns on an epic boat tour with Jervis Bay Wild as the whales rest halfway along their migration journey.
HOW: For more information, please visit: nationalparks.nsw.gov.au/things-to-do/walking-tracks/meroo-head-lookout-walking-track and www.jervisbaywild.com.au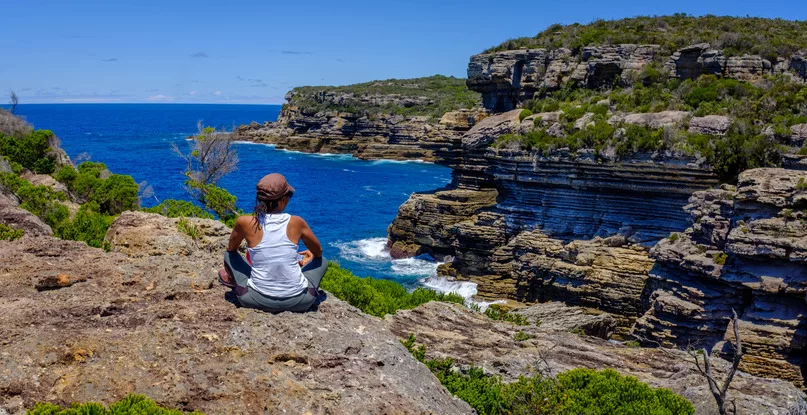 FLOAT OVER THE HUNTER VALLEY
---
WHERE: Hunter Valley
The rolling hills of the Hunter Valley are home to some of the world's most exquisite wine establishments, with the undulating vineyards producing the world's most cherished wine since the nineteenth century.
Based in the famous wine region, Hunter Valley Ballooning has been taking adventurers on breathtaking hot air balloon expeditions for more than 30 years. Lasting roughly one hour, an expert balloonist will take visitors on a flight over vineyards, farmlands, and mountains as the sun rises, and guests can take in the unbelievable scenery from a totally unique vantage point. The experience includes a gourmet breakfast at Peterson House Winery and the option to take part in sparkling wine tasting.
HOW: For more information, please visit:
www.huntervalleyballooning.com.au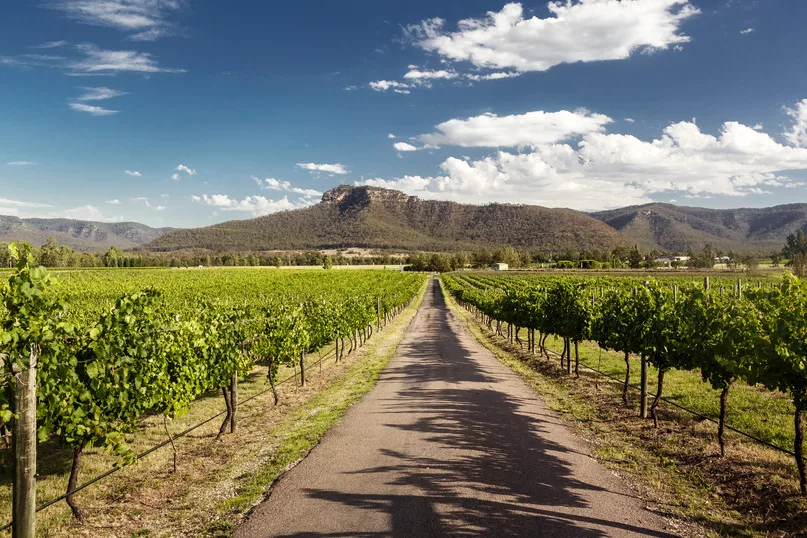 SNORKELLING AT SHELLY BEACH IN SYDNEY
---
WHERE: Shelley Beach, Cabbage Tree Aquatic Reserve
Escape the city and head to one of Sydney's northern beaches at the calm, shallow waters of Shelly Beach. With a maximum depth of approximately 12m, the beach is a magnet for snorkellers and divers, as it lends itself to crystal clear water and an array of exotic marine life such as giant cuttlefish, whale sharks, octopus, and eagle rays, as a protected marine reserve.
Dive Centre Manly runs regular snorkelling and diving tours, whilst Pro Dive Manly specialises in dive tours and bespoke courses. Shelly Beach is also one of the most popular Sydney beaches to get Open Water Dive certified.
HOW: For more information, please visit:
divesydney.com.au and www.prodive.com.au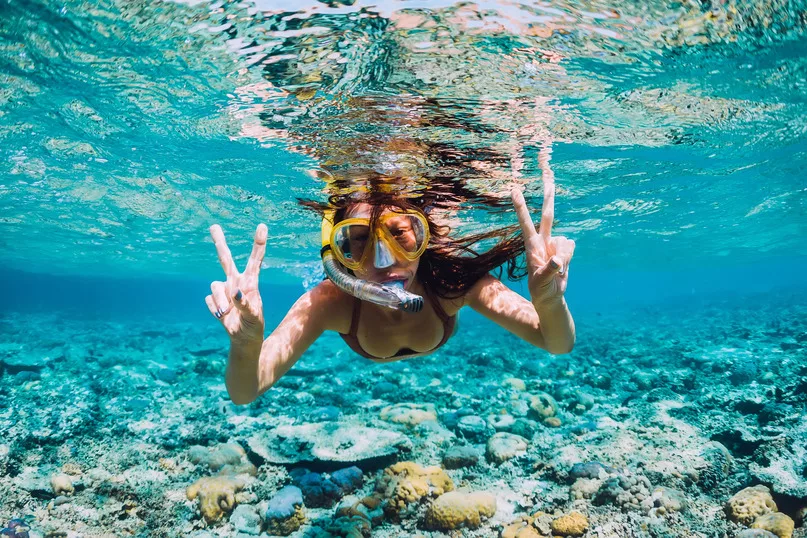 KAYAKING IN THE TWEED
---
WHERE: Rous River
Embrace the outdoors and glide through the wild Bundjalung Country by kayak. As an Aboriginal territory, the region is left widely undisturbed, making paddling up the Rous River the best way to explore this fantastic area. Wind up the magnificent Rous River and feel at one with nature as you paddle past hoop pine, mangrove ferns, and subtropical rainforest along the serene Wobul Creek, and arrive at the Tweed River at Tumbulgum.
Head out onto the Tweed River with a local guide on the Cudgen Creek tour with Watersports Guru for the chance to explore picturesque nooks and crannies, and wildlife such as kingfishers, osprey, and cormorants.
HOW: For more information, please visit:
www.visitnsw.com/things-to-do/tours/watersports-guru