There are no cities in the Cook Islands and few towns due to the preserved and intact nature of the country. As a result, there are plenty of coastal areas to discover and explore.
The Penrhyn atoll is the most remote of the islands, although Robert Louis Stevenson reached it in 1890. Today, it is even more accessible thanks to Air Rarotonga, with an approximately four-hour flight time from Rarotonga via a charter basis and on the Northern Atolls Expedition tour. It offers a unique Polynesian culture with its famous crafting of white rito hats, beautiful beaches, and opportunities for fishing and freediving, boasting the largest lagoon in the Cook Islands.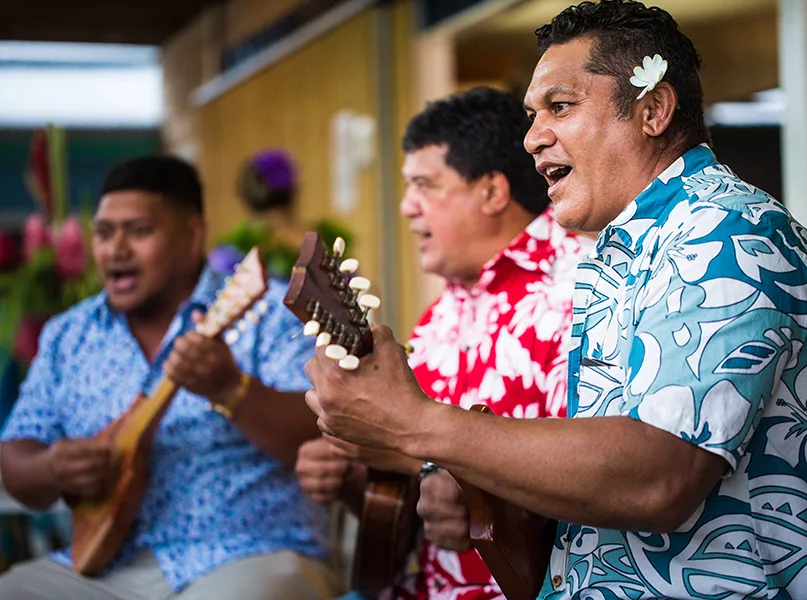 The Manihiki atoll is informally known as the 'Island of Pearls' for its black pearl industry. In fact, it is the world's second-largest producer of black pearls. It offers a glimpse into local pearl farming and the chance to join the harvest or buy these stunning gems. The atoll has an airstrip on the moto (island) of Tukao, which receives flights from Rarotonga.
The Pukapuka atoll, with just over 400 inhabitants, is breathtakingly beautiful with its untouched beauty of pristine beaches and clear waters. It is distinct from the rest of the Cook Islands as it has its own language – Pukapukan. Its seclusion has helped to keep its traditions and culture alive, which has been unchanged for hundreds of years.
The indigo waters away from the reef are teeming with yellowfin tuna and mahi mahi, and the uninhabited islands of Motu Kotawa and Motu Ko are market gardens where crops thrive. Indeed, Motu Kotawa has the most outstanding atoll forest in the Pacific, which houses nesting frigatebirds.