Eat:
---
FOR VIEWS TO DINE FOR…
The Nautilus Resort offerss a stylish Polynesian beachfront restaurant and chic beach bar. The cuisine is a Polynesian-European fusion, with ingredients harvested from the sea and organically grown local produce. Options include fine dining in the central area, or for a casual al fresco experience, the spacious patio overlooking white sand beaches, the lagoon, or the glistening infinity pool is a must.
FOR CULTURAL COOKING…
Every Monday and Thursday on the north side of Rarotonga is Umu Cultural Night. The immersive dining spectacular includes being serenaded by a string band with well-choreographed performers as you taste a feast prepared in a smoking-hot underground oven, accompanied by a buffet of freshly prepared salads and local dishes.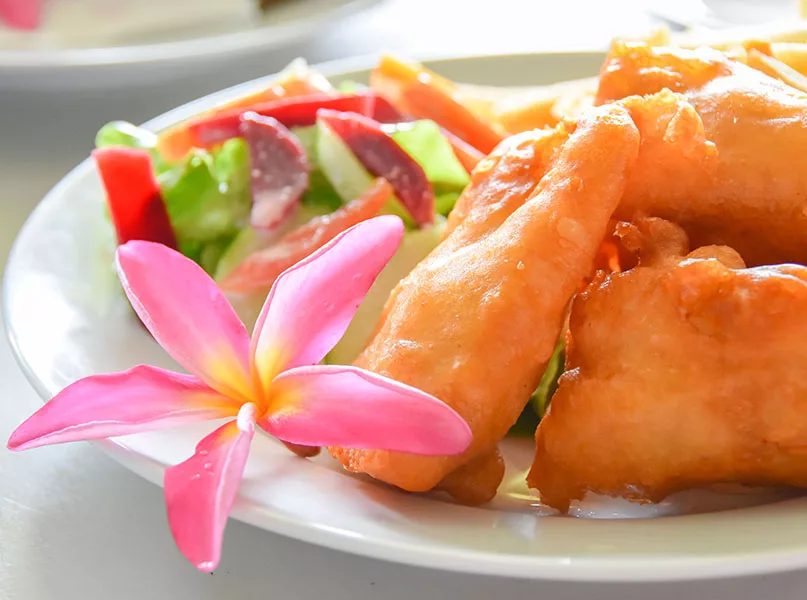 Do:
---
FOR SUN-DRENCHED AQUA ACTIVITIES…
This part of Rarotonga faces northwest, and is sheltered from the wind with all-day sunshine. Moreover, as the name suggests, it has prominent black rocks, ideal as diving platforms into the pools below, and an Instagrammable backdrop at sunset. There is more to see in the underwater world, as it is one of the best snorkelling spots on the island. As a culturally and historically significant landmark, it is traditionally believed to be where the spirits of the dead commenced their voyage to the afterlife (Avaiki).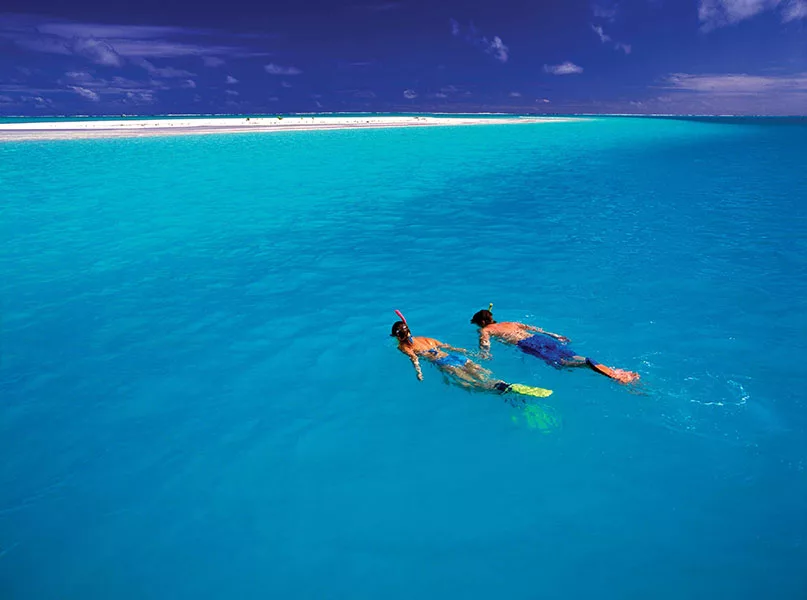 FOR WHALE WATCHING…
Committed to conservation, Raro Reef Sub will take you on a cruise to see humpbacks in its semi-submersible. These majestic creatures traverse the South Pacific annually to breed and give birth.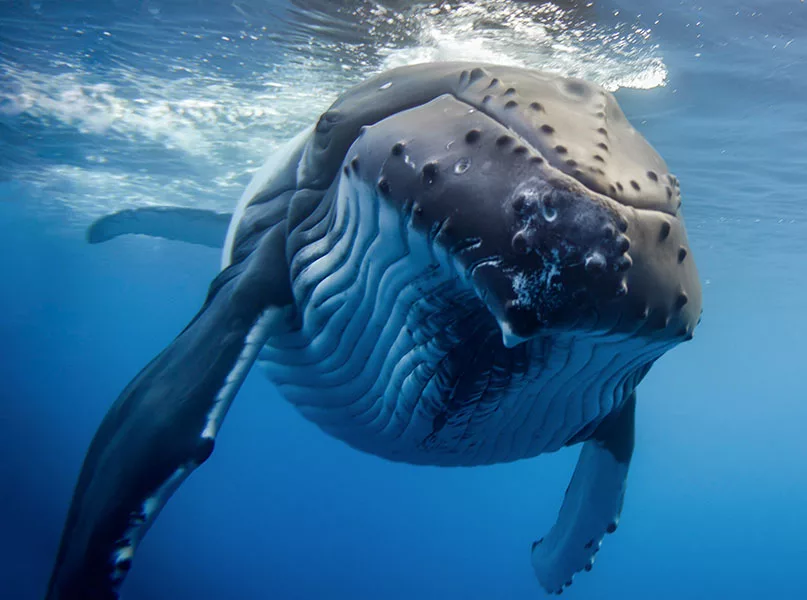 Sleep:
---
FOR A BOUTIQUE ECO-ESCAPE…
Set amongst organic tropical gardens and local plantations with dramatic mountain views, the 4-star award-winning Ikurangi Eco Retreat in Rarotonga is the island's first environmentally friendly accommodation and glamping hotel. Guests can enjoy a complimentary tropical breakfast and free bicycle hire to explore the area.
FOR A BEACHFRONT VILLA…
Surrounded by the tranquil waters of the Aitutaki Lagoon, the 5-star award-winning Pacific Resort Aitutaki has a luxurious collection of bungalows and villas. Offering a private sundeck with uninterrupted views you can spend your days lounging by the pool, on the beach, or getting pampered at the Tiare Spa.