The Needle
---
This notable natural rock formation resembles a towering spire known as Te Rua Manga. Located on Rarotonga, the volcanic remnant rises out of dense vegetation, and its unique shape has made it a popular subject for hikers and photographers alike. The trail starts from Avarua, and depending on fitness levels, the hike takes between four to six hours. Although there is plenty of lush scenery along the way of rainforests, valleys, and streams, you will be rewarded with panoramic views of the island and the Pacific Ocean when you reach The Needle.
Te Vara Nui Village
---
Guided tours offer a cultural extravaganza which will educate and entertain as guides and performers share stories and historical information about the Cook Islands' rich heritage. Guests can enjoy overwater performances, which adds to the magical ambience. The cultural village tour will teach you about the arts and crafts of the Indigenous people. Still, the highlight is the Island Night Show, which begins with a dinner buffet showcasing local cuisine of seafood, tropical fruits, and Polynesian favourites.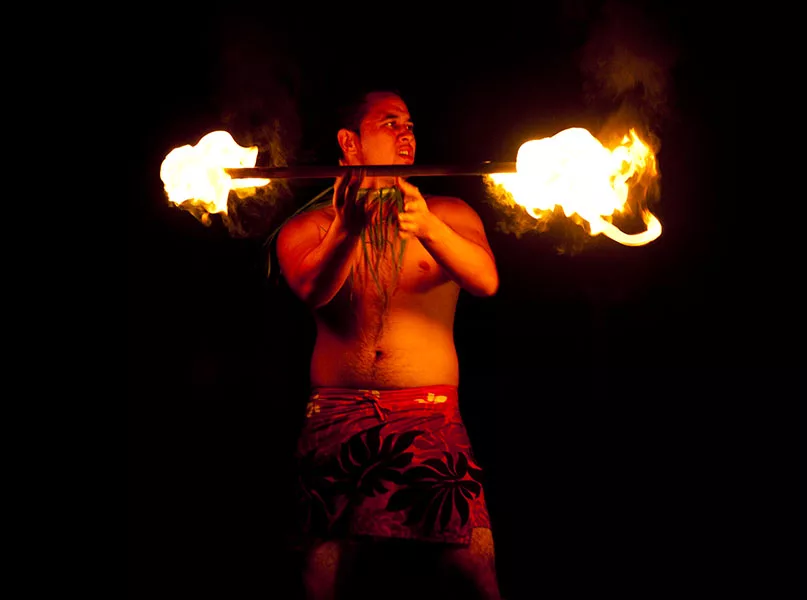 Maitai Shipwreck
---
The Cook Islands is home to several shipwrecks, but the most well-known is a trading vessel which ran aground near Rarotonga in the 1920s. The site has diverse marine life; while exploring the wreck and the surrounding coral reefs, you may encounter colourful tropical fish, sea turtles, rays, and trevallies. It has become a fascinating underwater spectacle for divers, snorkellers, and marine life enthusiasts. It rests in relatively shallow waters, making it accessible to experienced and novice divers.