The Marianas Visitors Authority is the one-stop shop for activities, travel information, and valuable local insight. We hear about the goals, key attractions, and achievements from Managing Director, Christopher A. Concepcion.
Q&A WITH CHRISTOPHER A. CONCEPCION, MANAGING DIRECTOR
---
Can you talk us through the origins of the Marianas Visitors Authority and its initial vision?
Christopher A. Concepcion, Managing Director (CC): The Marianas Visitors Authority (MVA), and its precursor – the Marianas Visitors Bureau – was created by public law in 1976 as a public corporation governed by a nine-member Board of Directors, five appointed by the Governor and four elected by the members of MVA.
At the time, the Northern Mariana Islands Commonwealth Legislature recognised that tourism was an important industry in the islands and a source of employment and business opportunity for residents. To encourage the continued development of the tourism industry and provide for the orderly development of the industry towards realising its full potential, MVA was created through the formation of a public corporation utilising government, tourist-oriented businesses, and community leaders. Among the many responsibilities granted to MVA in its enabling legislation, the primary objective is organising and conducting programmes, advertising, and publicising the Marianas and its attractions to the travelling public. Our mission is to promote and develop the islands as a premier destination of choice for visitors from throughout the world, while providing maximum quality of life for our people.
In consideration of our rich and diverse history, we nurture and encourage cultural interchange. As our Indigenous culture is closely tied to the natural resources of our land and sea, MVA also encourages environmental sensitivity for visitors' enjoyment and for future generations.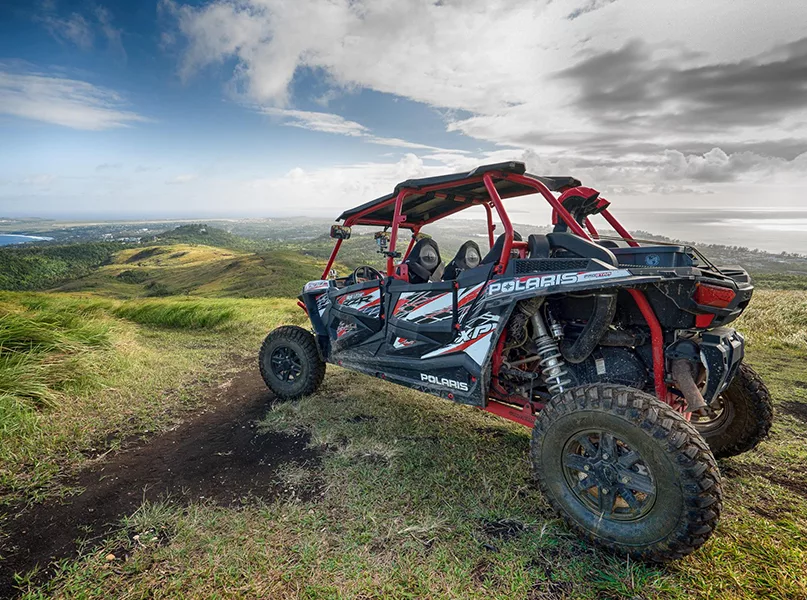 What are your organisation's current goals and how do you plan to achieve them?
CC: Tourism is the primary economic driver of the Marianas' economy. Our immediate goal is to increase visitor arrivals to a sustainable level as seen before the COVID-19 pandemic and to increase average visitor expenditures.
Through integrated resource planning and management efforts, we are working towards a modern, sustainable, and successful tourism industry that provides jobs, a reliable tax base, and a diverse range of customers to help ensure a healthy level of profit for our travel trade partners and other local businesses. One key part of this strategy is the redevelopment of our long-standing scenic and historic sites to ensure a premier destination experience for our visitors in our beautiful home. We also know that today's traveller is looking for authentic, meaningful, and memorable visitor experiences. Towards that, we are developing new avenues and partnerships to honour and promote the heritage of the Indigenous Chamorro and Carolinian people, including natural and cultural resources. We are collaborating more closely with the municipalities beyond the main gateway island of Saipan – the islands of Tinian and Rota, each of which has its own unique charms and attractions – to promote their festivals and other events, and encourage convenient, affordable transportation to those islands. We have also started actively promoting the remote and largely undeveloped Northern Islands with its stunning black sand beaches and rich marine life to adventure travellers. Later this year, we also anticipate launching a new global branding campaign that will tie all these strategies together.
Why, in your opinion, should someone visit the Mariana Islands, and what for you defines the location?
CC: The Marianas has been called "the best kept secret of America". We are a commonwealth of the US, with a nearly 4,000-year-old history of both Indigenous settlement and colonialism that can still be seen, touched, heard, and tasted today in a stunning archipelago of 14 islands.
The people are the destination, and the connections that bind the community together are available to open-hearted visitors, as well. The Marianas are home to Indigenous Chamorro and Carolinian people, as well as over 20 different ethnicities from around the world who live and work in this harmonious tropical paradise of only 50,000 people. It's a truly multicultural society, and for the Indigenous people, respect is one of the strongest traditional cultural values.
This relates to mutual respect for family and others, especially the elderly. It also relates to self-respect and the way a person conducts themselves in speech and action. Furthermore, it relates to respect for property and natural resources, including conservation. The people of the Marianas offer an emotional and personal connection to the destination, and fortunate is the visitor who is befriended by a local family.
The other major attraction of the Marianas is our pristine natural environment, our white (and some black volcanic) sand beaches, and tropical climate. Visitors of all ages can enjoy water sports of all skill levels, from wading along a quiet shore to free diving in the open ocean. A multitude of shore, boat, wreck, cavern, and marine life dives are easily accessible.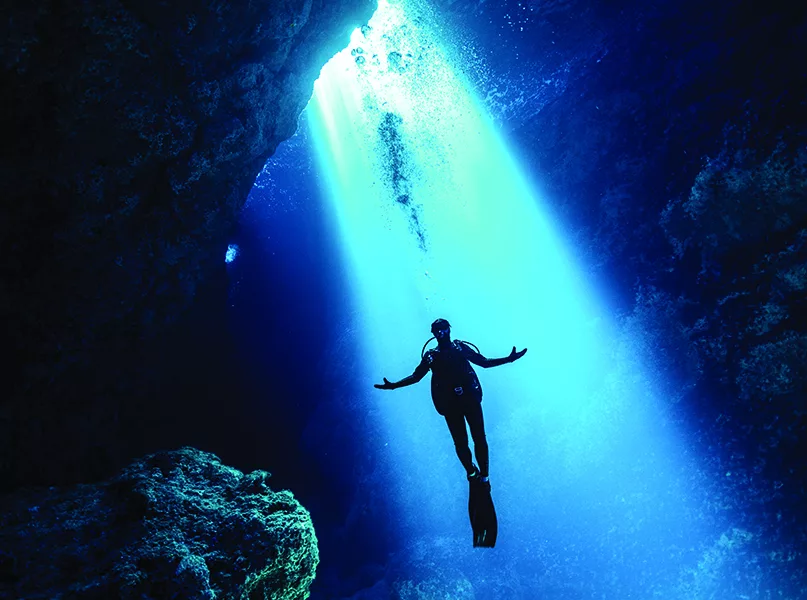 As a culturally vibrant destination, what type of travellers do the islands typically attract?
CC: Over 90 percent of visitors to the Marianas come from Asia, primarily the Republic of Korea and Japan. The majority of them are families with young children on vacation, which fits in very well with island culture where close and multi-generational family relationships are the fabric of our community. About half of our visitors are self-classified as office professionals – taking a short vacation with friends – or travelling for pleasure, and the Marianas are the perfect place for them to unwind. Everything is a bit slower paced here – we call it being on island time – so it's an opportunity to step back from the hustle and bustle and rejuvenate your mind, body, and spirit.
About one out of every four visitors have chosen the Marianas based on the influence of family or friends, and we do have a notable number of repeat visitors, which indicates satisfaction with previous visits. In this closeknit community, that makes some of them practically family, especially those that have been returning for decades. Naturally, social media and the internet also play a large role in about 20 percent of visitors choosing our destination, so we leverage the stunning natural beauty of the Marianas. This is not just good marketing, but really a reflection of the connection between the Indigenous people of the islands, and our ocean and land – it's in our blood, so to speak. Overall, the spirit of hospitality is something that comes naturally to our people, probably due to our relatively small population and perhaps a holdover from earlier generations when visitors to the islands were few and far between and everyone looked out for each other. That spirit remains in us today.
What do the Mariana Islands offer in terms of sustainable or eco-friendly travel experiences? Do you have any goals in place regarding this?
CC: The Marianas are naturally an eco-friendly destination. Given our unique environment, the ancient custom of safeguarding our land and ocean resources for future generations of Indigenous people is eco-friendly by nature. The Commonwealth Legislature has introduced a bill to ban the use of non-recyclable and non-biodegradable plastics that are detrimental to our environment. The use of polystyrene has similarly been banned and is being phased out as we speak. Our goal as the national tourism office of the Marianas is to support and promote these efforts for the long-term sustainable development of our tourism industry.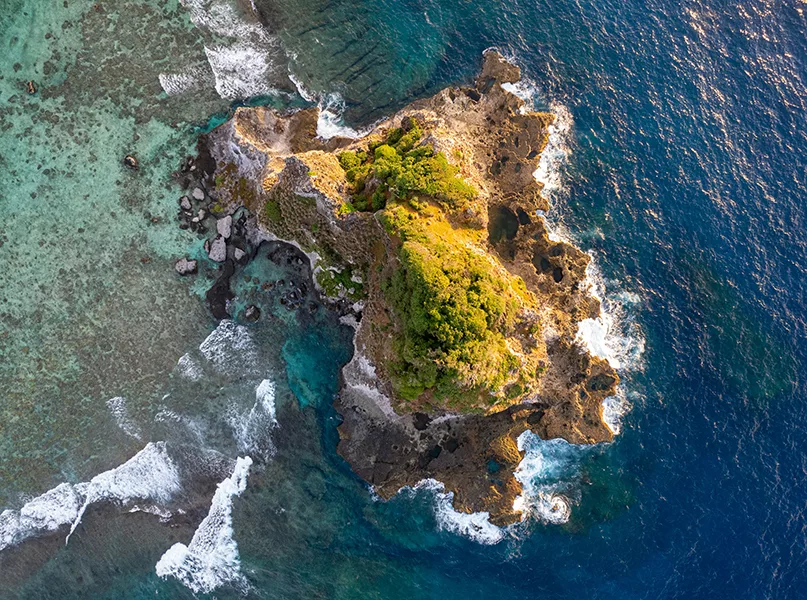 What recent trends are currently transforming tourism in the Mariana Islands, and more broadly across the region?
CC: Regionally, recent travel trends in the Marianas' top source market of Korea have opened a lot of opportunities for us, as these developments align very closely with what we already have to offer. Based on a survey conducted in early 2023 by the Korea Tourism Organisation, today's traveller has a growing interest in environmentally friendly travel initiatives. Rest and wellness have emerged as core reasons for travelling, with more leisure activities enjoyed outdoors compared to before the COVID-19 pandemic. Region-specific travel is gaining traction, with travellers searching for local restaurants and local products, while cultural and historical experience programmes specific to the region are at the top of the list of travel preferences.
The meaning of travel is strongly linked to the theme of individual wellness. A time of rest in rural areas or islands away from the bustling city is also an emerging trend. Climate crisis issues have evoked concerns among travellers and demand for eco-friendly travel, including efforts to reduce carbon emissions while travelling, or beach plogging as part of the travel programme, have shown consistent growth. These trends provide opportunities for our tourism partners to develop new products and services that capitalise on what the Marianas can uniquely offer.
Our second largest source market of Japan still requires some special sensitivity, as they have just recently widely reopened to international travel and still have lingering health concerns post-COVID-19 pandemic. However, Japan is a long-standing and very important market for us, so we will continue to work with them in assuring that the Marianas is a safe and desirable destination, especially for families travelling with children.
Are there any particularly unique experiences or underrated activities that the Mariana Islands has to offer, which are perhaps lesser known?
CC: The Marianas, and the larger Pacific Islands region, are part of an ancient tradition of open ocean celestial navigation dating back thousands of years. This system of navigation is entirely nature-based, using stars, planets, currents, wind, waves, marine life, and natural phenomena to guide open ocean voyaging beyond the sight of land without the use of a compass, written maps, satellite, or radio. Additionally, Indigenous Chamorros were historically recorded to have the fastest canoes ever witnessed by early European explorers to the islands, who called the craft "flying proas". Visitors to the Marianas can learn about these Indigenous skills, canoe building, and other related ocean practices.
On land, latte stones, found only in the Marianas, are large limestone monoliths used by ancient Chamorros as support structures for their buildings. The method of quarrying and transporting these stones, which weigh thousands of pounds, remains a mystery to this day. Three latte sites are listed on the US National Register of Historic Places. Nieves Latte Stone Quarry on Rota contains the largest latte stones discovered, whilst House of Taga on Tinian has the largest standing latte stones, at over 15 feet in height.
Meanwhile, the Laulau Kattan Latte Site on Saipan is one of the rare undisturbed latte sites remaining on Saipan, where most of the sites were destroyed by land development during the Japanese administration of the Marianas during the Battle of Saipan in WWII and consequent development during the US administration and commonwealth eras. Managaha, an islet located within the Managaha Marine Conservation Area in the azure Saipan lagoon, is the most visited tourist site in the Marianas. In addition to its historic and ecological features, Managaha has been named the best beach and snorkelling spot for over 10 consecutive years at the Japan Marine Diving Fair, and is a must see.