Limitless marvels await beneath the waves at Palau's wondrous dive sites, which hook intrepid explorers in and keep them coming back
Many seasoned divers call Blue Corner one of the best dive sites on the planet, with tides and rapidly changing currents that bring in a vast amount of marine life, from sharks and turtles to schools of fish, napoleon wrasse, and stunning corals in all colours, shapes, and sizes.
The German Channel has likewise been recognised as one of the world's best dive sites, primarily known for its manta rays, schooling of sharks, and abundance of fish, whilst divers in the Ulong Channel can view hunting sharks, jacks, barracudas, and groupers up close.
Siaes Corner, meanwhile, is a stunning vertical drop adorned with an array of marine life and vibrant fish such as pyramid butterflyfish and yellowtail fusiliers. The reef's rich diversity also boasts enchanting creatures like emperor angelfish, clownfish, and graceful turtles, offering a captivating drift dive and exhilarating, photogenic encounters with these underwater wonders.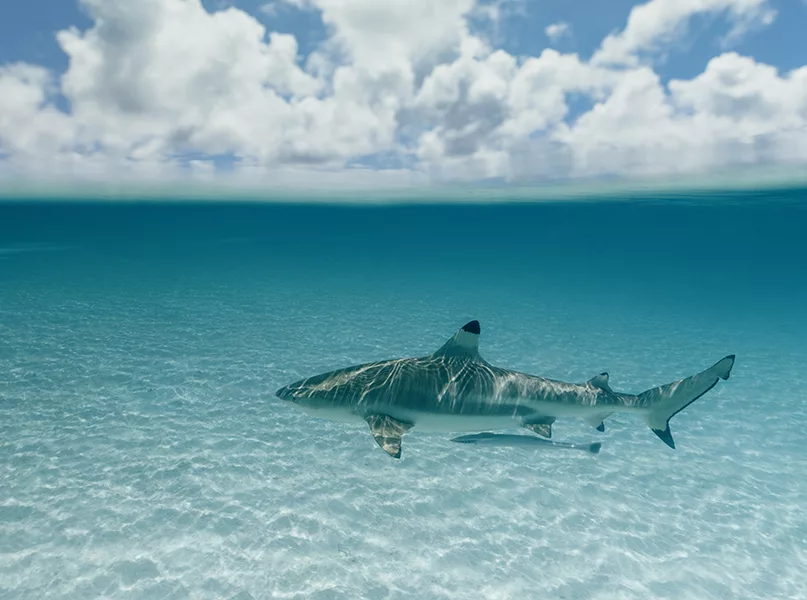 Elsewhere, marvel at Palau's renowned wreck, Iro Maru, which stands 40 metres beneath the surface as a quintessential wartime relic, testament to the archipelago's rich history and marine splendour.
Tracing the expanse of Ngemelis Island, Big Drop-Off unveils an awe-inspiring sheer vertical wall that emerges during extreme low tides, plummeting to unfathomable depths of 274 metres, where a bustling underwater world thrives. To add to the enchantment of this aquatic spectacle, the sandy seabed is a haven for tranquil white tip and nurse sharks in slumber.
Alternatively, delve into the network of interconnected chambers at Chandelier Cave, experience the allure of Blue Holes, or immerse yourself in the historic nesting grounds of Turtle Cove.
Whether you're seeking heart-pounding encounters with marine giants, serene free diving adventures, or vibrant snorkelling experiences, Palau is a true oasis for all water enthusiasts. Dive into the adventure of a lifetime, where every aquatic moment is a revelation of beauty, tranquillity, and awe.