The Palau Visitors Authority is committed to promoting the heritage and unique attractions of the islands through sustainable tourism development and responsible practices. Kadoi Ruluked, Managing Director, highlights Palau as a global trailblazer in environmental conservation.
Q&A WITH KADOI RULUKED, MANAGING DIRECTOR, PALAU VISITORS AUTHORITY
---
Firstly, could you briefly introduce us to the Palau Visitors Authority, including an overview of your vision and mission?
Kadoi Ruluked, Managing Director (KR): The Palau Visitors Authority (PVA) is a semi-autonomous body established by law to promote and facilitate the development and marketing of tourism as a vital economic sector in the Republic of Palau. PVA operates under the guidance of a board consisting of seven members who are appointed by the President, subject to the approval of the Senate.
The primary role of PVA's board is to formulate policies and guidelines that serve as the foundation for the operational and marketing direction of the authority. The board provides strategic direction and oversees the implementation of policies and work activities through the Managing Director, who in turn is responsible for the day-to-day management of the organisation.
The board has another key responsibility in that it recommends to the President and Congress, passages of legislation pertaining to tourism. PVA acts as a liaison between the tourism industry and the community, particularly the states, in accessing and encouraging the establishment of potential tourist sites and suitable activities for the purpose of spreading tourist traffic throughout Palau.
One of the key roles of PVA is to generate awareness about tourism among all segments of the Palauan community. With our mission to promote the heritage and unique attractions of Palau through sustainable tourism development and the encouragement of responsible practices, we aim to educate the Palauan people about the nature and significance of tourism, its impact on the island nation, and the opportunities it presents. This helps foster a better understanding of tourism's benefits and encourages the support and participation of the local population in promoting and sustaining the industry.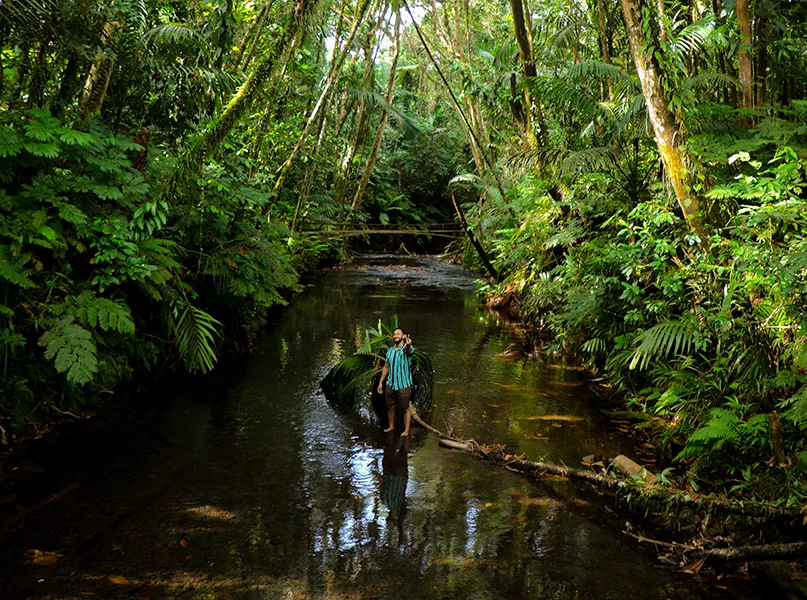 In your personal opinion, what are the defining factors that make Palau stand out as a holiday destination?
KR: With warm hospitality and a deep connection to culture and tradition, visitors to Palau can truly immerse themselves in the local way of life. One of the most remarkable factors about Palau is its people, whose warmth and hospitality are exceptional. They take pride in sharing their culture, traditions, and way of life with visitors, making them feel like a part of the community. Whether it's enjoying local cuisine or simply engaging in friendly conversations, visitors to Palau will undoubtedly feel welcomed and embraced by the local community.
Diving in Palau is a truly unforgettable experience. The crystal-clear waters, abundant marine life, and stunning underwater landscapes make it a paradise for divers. Palau is renowned for its world-class dive sites, such as the famous Blue Corner, where divers can encounter vibrant coral reefs, large schools of fish, sharks, manta rays, and even the chance to witness the incredible phenomenon of spawning groupers.
Beyond diving, Palau offers an array of natural wonders and cultural experiences. It is an archipelago of diverse terrains, including lush jungles, hidden caves, pristine beaches, and rock islands. Moreover, it is rich in biodiversity. Over 100 plant species and birds have been recorded, of which at least one-third are endemic to the island. Hidden away in the lush tropical jungle and forests lie obscured waterfalls that preside magically over their respective natural domain.
Palau's rich history and culture are also worth exploring, as the source of life in Palau is rooted in traditions that have been passed down by each generation of storytellers. Visitors can learn about Palauan traditions, craftsmanship, and folklore through cultural tours and interactions with the friendly Palauan people.
In conclusion, Palau is not only a world-renowned premier diving destination, but it also offers myriad natural beauty, cultural experiences, and warm hospitality. Its commitment to sustainable tourism ensures that visitors can enjoy the wonders of Palau while preserving and protecting its pristine environment for generations to come.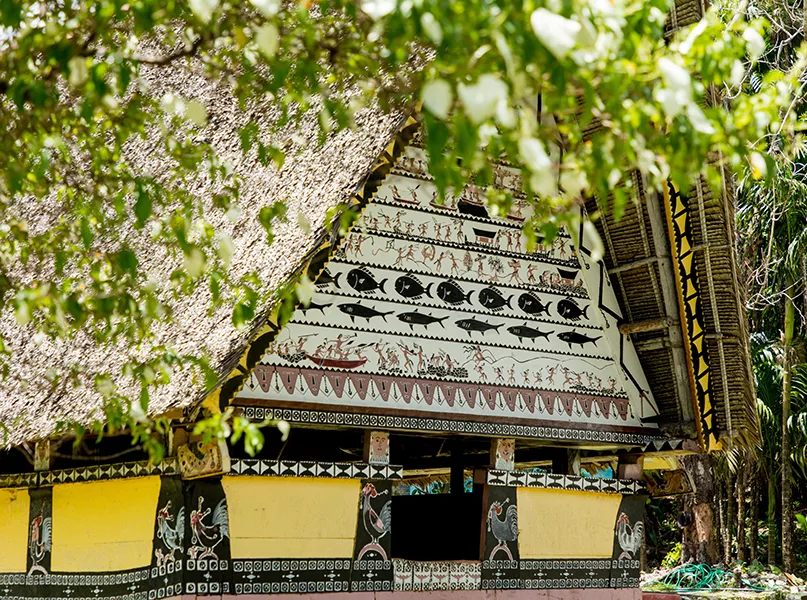 What kind of travellers does the island nation most appeal to?
KR: Palau is the ideal destination for nature enthusiasts, adventure seekers, beach lovers, eco-tourists, scuba divers, snorkelling enthusiasts, and those who are seeking a unique cultural experience, whether it be an independent traveller or a family. A getaway for those seeking to disconnect and embrace the laid-back island atmosphere, the tranquil and serene environment of Palau provides the perfect setting to relax, unwind, and escape from the hustle and bustle of everyday life.
Could you tell us more about Palau's sustainable practices and how the islands incorporate responsible tourism?
KR: Our commitment to safeguarding the environment traces back to the earliest chapters of our history. For decades, Palau has been at the forefront of enacting visionary laws to protect our natural resources. As far back as 1956, our dedication to conservation has been unwavering.
However, the essence of preservation goes beyond mere legislation; it is woven into the very fabric of our culture. Palau is a place that believes in environmental stewardship and social responsibility, where the well-being of both the environment and its people are paramount. Palau has created a world-first conservation pledge, stamped in passports for visitors to sign as a declaration to protect its environment and culture for the next generation. This compulsory promise is made directly to the children of Palau, to preserve their country and home. Based on the Palauan tradition of 'Bul' and written with the help of Palau's children, the pledge allows visitors to become part of our legacy and an ambassador for responsible travel, one of Palau's many contributions to conservation.
Palau has set the Responsible Tourism Policy Framework serving as a means for its national sustainable development strategy, state master plans, land-use plans, and disaster plans to ensure that tourism development provides economic, social, and environmental benefits to all, as well as ensuring that tourism products and experiences educate both visitors and the local community. It is the responsibility of all visitor-oriented government and quasi-government agencies to assist and participate in the implementation of this policy, and to coordinate with public and private sector businesses in furtherance of this policy.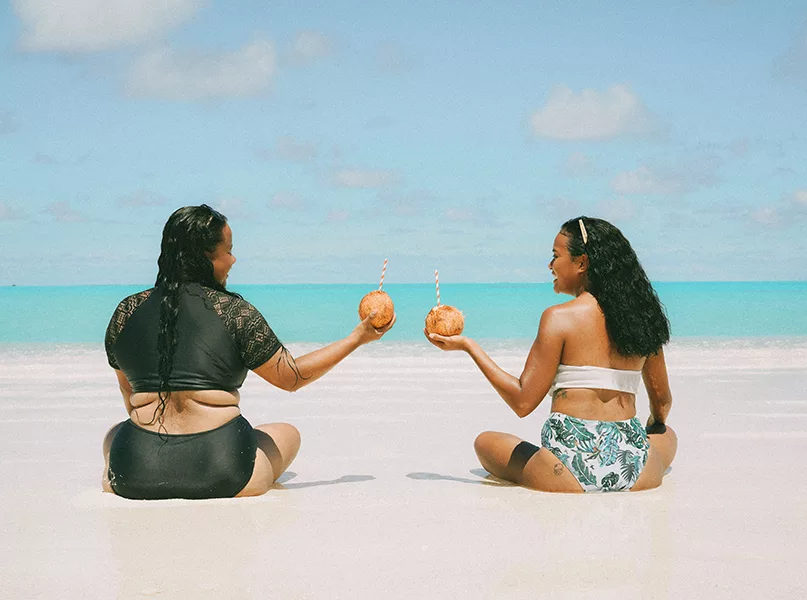 What makes Palau a world-leading location for diving?
KR: Palau is world-famous and globally recognised for its marine biodiversity and its efforts in ocean protection and conservation. The region is home to an incredible array of marine life ecosystems, making it a highly sought-after destination for divers, snorkellers, and nature enthusiasts. The marine environment is teeming with vibrant coral gardens, an abundance of fish species, and other unique marine creatures, its rich biodiversity includes at least 1,450 fish species, 400 identified species of reef-building hard corals, and about 150 species of soft corals, gorgonians, and sea pens. Therefore, with over 50 named dive sites to explore, 50 wrecks, and year-round warmth with visibility of up to 100 metres (m), Palau is the place where divers can have it all.
Recognising the ecological importance of its marine resources, Palau has taken significant steps to protect and conserve its oceans. The country has implemented pioneering conservation initiatives to preserve its marine ecosystems and ensure sustainable use of its natural resources. As a result of its commitment to marine biodiversity and conservation, Palau attracts visitors from around the world who seek to explore its pristine waters and experience its unparalleled marine life.
Could you name one spot across the island chain that you would especially recommend to a first-time visitor?
KR: Palau has many spots to be explored. With 16 states, each with their own distinct characteristics and attractions, any first-time visitor should take their time and venture out to see the unique treasures each state has to offer, whether it be historical stone monoliths, the men's traditional meeting house, or a magical waterfall hidden in the lush jungles. Exploring different states is a great way to discover the rich heritage and natural wonders of Palau.
Looking ahead, what are your immediate priorities for the development of tourism in Palau?
KR: Over these past few years and in the years ahead, Palau's focus revolves around four words – environment, people, sustainability, and regeneration. We hope for visitors to experience more of Palau beyond the scuba diving and snorkelling in Koror's UNESCO Rock Islands Southern Lagoon, in a way that is regenerative rather than disruptive.
Our first community-based tourism project supporting this concept was in the village of Airai in 2018. Collaborating closely with village chiefs and women's groups, we carefully crafted a tour that takes you on an immersive exploration of three of Palau's extraordinary landmarks. You step into a realm of tradition when you visit Bai ra Rengara Irrai, one of the last remaining authentic bai meeting houses. It has profound significance in Palauan culture, which has shaped our modern conservation practices. The tour also includes the traditional war canoe (kabekel), named Kesebekuu, and a traditional causeway called Chades er a Mechorei, which are both symbolic of our heritage as Palauans. To conclude your extraordinary experience, you are graced with a traditional style lunch buffet prepared by the local women and men of the village that practices a farm-to-table and sea-to-table system, in which any food waste from the lunch becomes compost. The tour also prides itself on using only biodegradable materials, and no plastic.
This tour encapsulates our vision for Palau and what we hope to accomplish with the Alii Pass programme. It respects our natural resources, empowers community well-being, gives you a sense of place, is culture-positive, and resonates with the principles and essence of regenerative and sustainable tourism.
As we forge ahead, we embrace the notion that tourism and all our endeavours are instruments through which we pay homage to the people, places, communities, and nature that make Palau truly extraordinary.
Finally, what makes 2023/24 the year to visit Palau?
KR: Palau truly is a hidden gem tucked away in the vast expanse of the Pacific Ocean. If you yearn for a destination untouched by the masses, where pristine nature and cultural wonders remain unspoiled, Palau beckons you with its untouched allure. Palau's charm lies in its exclusivity and protected waters, as it remains a well-kept secret cherished by those who crave what travel used to feel like decades ago – a real experience far from the crowds, surrounded by nature and a welcoming people.
Embrace the allure of Palau and unlock the door to an extraordinary escape that transcends the ordinary and redefines the very essence of travel.