With a budding tourism industry, Vanuatu is the undiscovered paradise of the Asia Pacific area, and the Vanuatu Tourism Board's main objective is to highlight the treasures of the archipelago to the international tourist market. The office's mantra of 'Answer the Call of Vanuatu' reflects how the office passionately highlights the beautiful culture and the endearingly friendly locals to any travelling tourists. We speak to CEO, Adela Issacur Aru.
Q&A WITH ADELA ISSACHUR, CEO, VANUATU TOURISM OFFICE
---
Can you talk us through the origins of the Vanuatu Tourism Office and its initial vision?
Adela Issachur Aru, CEO (AIA): At its core, the office must cultivate the sustainable growth of Vanuatu's tourism industry by executing internationally and domestically unified marketing efforts, as outlined in the Vanuatu Tourism Office Act and the 2030 Vanuatu Tourism Market Development Plan. This envisions tourism as celebrating Vanuatu's cultural richness and natural beauty, enabling its citizens a better quality of life while enchanting its visitors across the archipelago.
The Vanuatu Tourism Office, established under an Act of Parliament, Cap 142 of 1982, operates as a statutory entity. Governed by a dedicated board of directors, this office assumes a distinct corporate role within the Ministry of Trade and Commerce (MTC).
Why, in your opinion, should someone visit Vanuatu?
AIA: Vanuatu should be on everyone's list of top countries to visit because it has a unique way of forging a deep connection between its visitors, the land, and its people. For many, tourism transcends mere commercial transactions; it becomes a cultural exchange wherein strangers swiftly transform into family and lifelong friends.
Amidst our small corner of the world, goodbyes prove to be the most challenging moments. This is because we do not just value your business; we value your friendship, and the void you leave behind resonates deeply as you depart, often leading to tearful farewells at the airport. It is a genuine sentiment that underscores the impact of these connections.
We are a rough diamond and offer genuine smiles and authenticity in our services. We speak to your heart, and even if our communication is not clear when we serve you, it is our actions of hospitality and our cultural exchanges that will truly create a unique connection to our people, land, and natural attractions for every visitor.
Undoubtedly, the true essence of a fulfilling stay lies in the bonds formed with our people. Thus, whether you are enjoying our stunning beaches, undertaking thrilling volcanic hikes, or immersing yourself in various adventures, you will discover a sense of belonging that rivals similar experiences you come across. We wholeheartedly urge everyone to 'Answer the Call of Vanuatu' and craft their treasured Vanuatu moments.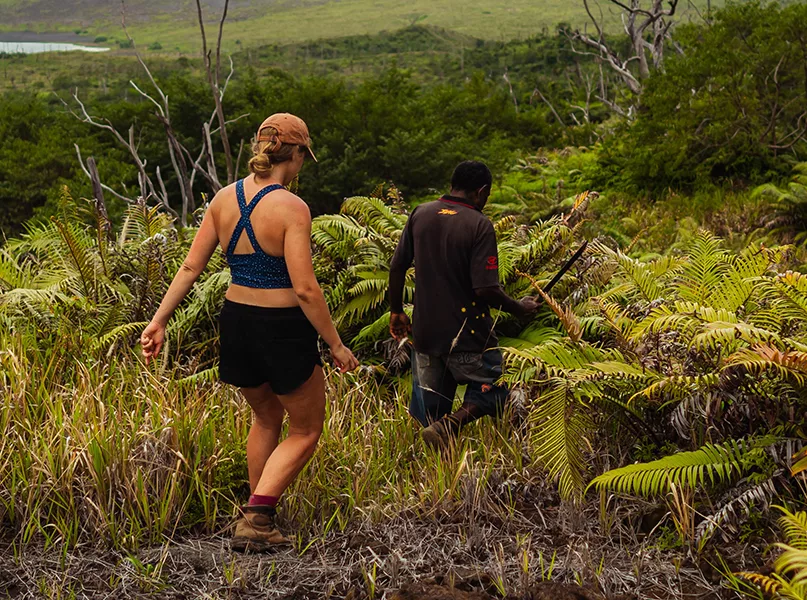 What kind of travellers does the archipelago appeal to the most?
AIA: Although Vanuatu can cater for travellers from all walks of life, the diverse destination comprises 83 islands and appeals to experience collectors and global adventure seekers the most. People who are free-spirited, active, well-travelled, and young at heart make up the experience collectors. Vanuatu appeals to people who enjoy an adventure and the many cultural opportunities to engage and connect with the people and the place.
Global adventure seekers, on the other hand, travel in search of the remote locations and off-the-beaten-track adventures that Vanuatu is known for. Global adventure seekers are more likely to travel to undiscovered places and actively seek challenges that focus on nature, cultural immersion, and thrill-seeking.
This is why Vanuatu is appealing to both these two market segments because we offer the experiences they are looking for in finding fulfilment in life adventures and travel.
How has the tourism office worked towards putting Vanuatu on the map for potential visitors?
AIA: Firstly, we have repositioned Vanuatu in the marketplace as an adventure destination because it is truly a raw diamond that you must keep uncovering and connecting to appreciate every part of it.
We have appointed market representatives in our key tourism source markets of Australia, New Zealand, and New Caledonia. We have also recently appointed a part-time market coordinator in the US, targeting Los Angeles and San Francisco since diving is a key niche market for our destination.
We run dedicated campaigns in each market throughout the year to reach out to the consumers, as well as work with other partners so that we can target specific periods of travel for visitors to book their holidays in advance.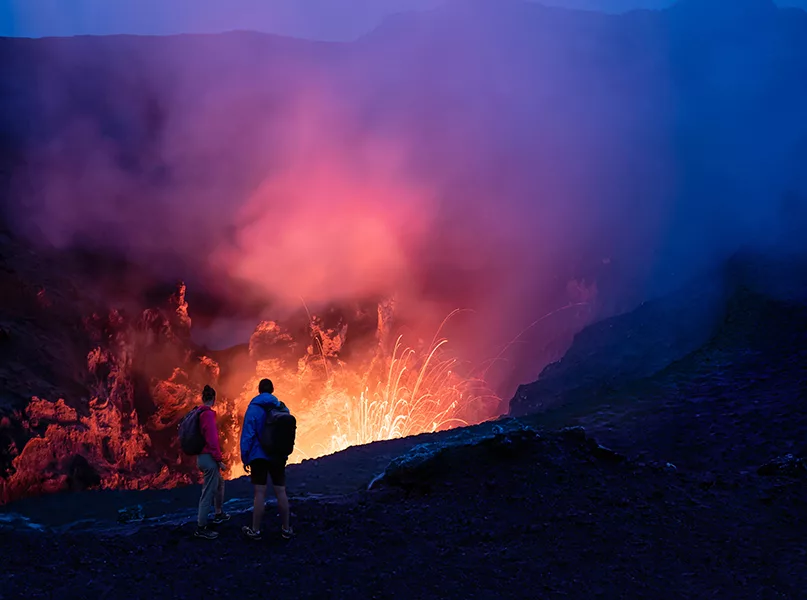 What is Vanuatu's most underrated attraction?
AIA: Vanuatu has so many underrated attractions that it would be hard to name them all, but I would say that spending some time up in Vanuatu's northern or southernmost provinces will allow a traveller to find a higher appreciation for life. If I were to name a specific underrated attraction, it would be Rah Island and the rock of Rah, where visitors can see the sleeping mountain, walk across the beautiful Dori Lagoon, witness the stunning snake dance, and eat their hearts out to the feast of seafood that the province of Torba is known for.
How have you integrated traditional Vanuatu culture into the tourism experience?
AIA: Vanuatu's culture has always been a part of the tourism experience and one of the country's main attractions. It is deeply embedded in our product offerings, which commence with the welcomes at the airport and cruise arrival ports and continue throughout the accommodation and the various places you visit whilst on holiday. As such, travellers soon see and experience that we are shy but friendly. Once you speak to us and get to know us, we will open up, share our way of life with you, and tell you how happy and satisfied we are with what we have.
Our culture and traditions do not need to be integrated into the tourist experience because it is a part of everything we are and do, so naturally, it becomes a part of the tourist experience. At the Vanuatu Tourism Office, we only tell the story of who and what we are whilst showcasing and highlighting the places that all travellers should visit to create an authentic Vanuatu experience.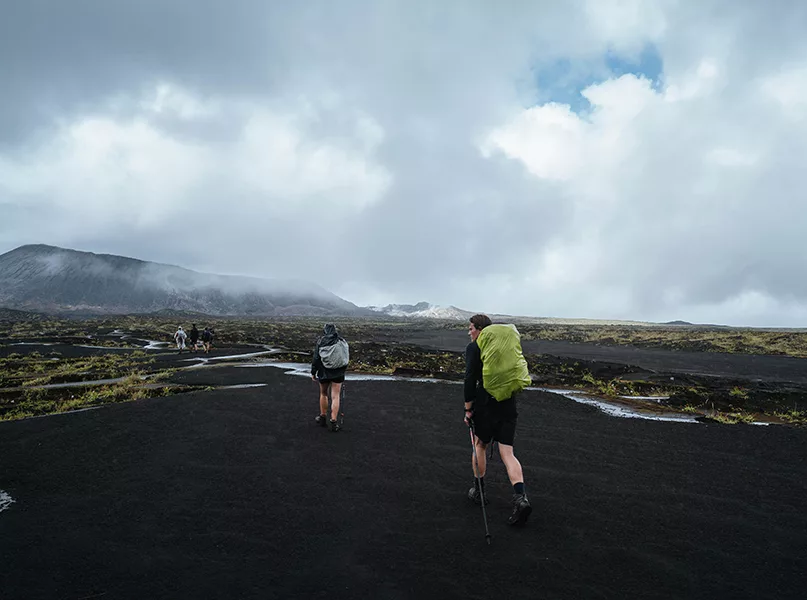 How is it important for Vanuatu to offer socially responsible tourism experiences that benefit the local communities?
AIA: Being a country that is made of islands that are both urban and geographically remote, it is essential that we provide socially responsible tourism experiences. Vanuatu cares for its guests by ensuring that they care about our environment and people, and respect our customs and cultures.
The government has banned single-use plastic; therefore, we encourage all visitors to purchase a local basket for their shopping and memorabilia when moving around. Some of these local baskets are created by community producers in the islands, so by purchasing them, tourists are supporting a family income from afar.
Many of our tourism businesses are small operators scattered across the country that rely on tourism for their livelihoods. Business and community-run events, such as canoe race festivals, fish harvesting events, volcano experiences, bush trekking, top rock lookouts, custom villages, and more, bring direct income back to the business community. This helps to pay for school fees, health centres, and community halls that can become a cyclone shelter during bad weather and a place of learning for the young and old.
Vanuatu impedes its offering to provide the best it can for any socially responsible traveller to experience the islands. This lets visitors create their own moments, but also know that they are contributing deeper to our purpose than just a holiday.
Finally, what makes 2023 the year to visit Vanuatu?
AIA: 2023 has allowed people worldwide to be more confident in their travel and heightened the need to regain lost time. Similarly, tourism businesses in Vanuatu have been missing the opportunity to welcome back visitors and show off their beautiful islands, culture, people, and business services. Still, most importantly, it is about reconnecting with travellers. Since we reopened in July 2022, this is definitely the year to revisit Vanuatu as we are rebuilding, reconnecting, and reestablishing ourselves, so your visit will help us recover and offer you genuine Vanuatu moments.