Eat:
---
FOR A DELECTABLE EVENING OF DINING…
For A TASTE OF TANTALISINGLY FRESH SEAFOOD…
Nestled within the old town lies Proto Fish Restaurant, an exquisite restaurant that has been providing sumptuous seafood dishes since 1886. Showcasing the epitome of luxurious dining, Proto Fish Restaurant offers a bespoke gourmet menu inspired by the culinary expertise of Dubrovnik's most well-established families, passed on from generation to generation in seafood folklore, but with a distinctly contemporary twist.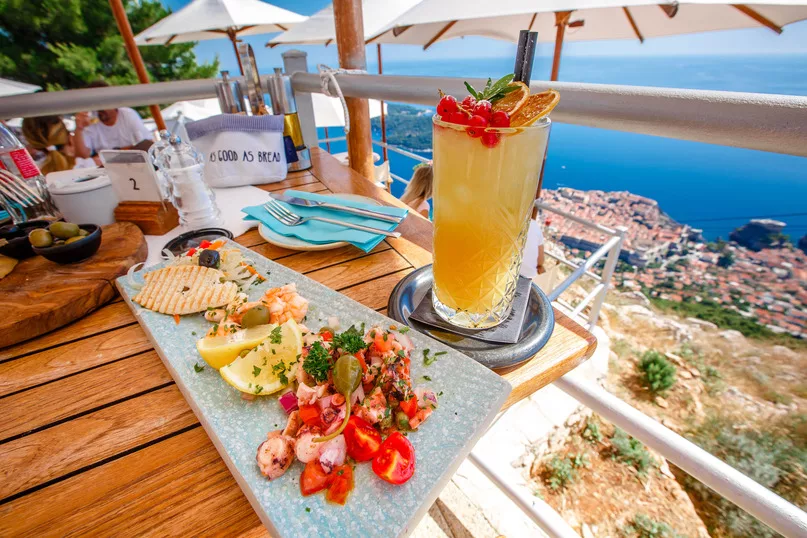 Sleep:
---
FOR LOUNGING in luxury…
Perfectly embedded in the magical cliffs of the Dalmatian coast, retreat from the bustling life of the city to the peaceful atmosphere of Villa Dubrovnik. Guests can bask in excluded apartments at a range of prices, with a sophisticated, relaxed, and modern style. Alternatively, saunter to the spa and sink into tranquillity, before witnessing the spectacular views of the resort's bars and restaurants.
Do:
---
FOR A SOCIALLY SENSATIONAL SCENE…
A hidden treasure trove in Dubrovnik's bar scene, follow the wooden signs to this tiny alcove of the city walls bursting with vibrancy. Buža Bar is renowned for its sumptuous views, lively atmosphere, and exceptionally refreshing drinks, making it the perfect place for a relaxed glass of wine amongst friends in the afternoon, or the epicenter of the city's sophisticated nightlife.