Buda Castle
---
As a Medieval royal residence, Buda Castle has seen many invasions from the Mongol Empire in the 1240s to the Ottomans of the 16th century, the latter of which left the Gothic and Renaissance complex destroyed. Today, it is a Neo-Baroque palace and one of the most Instagramable castles in Europe. Learn about the history of Hungarian kings and discover the sprawling Buda Castle District which houses the Hungarian National Gallery, the Budapest History Museum and the National Széchényi Library.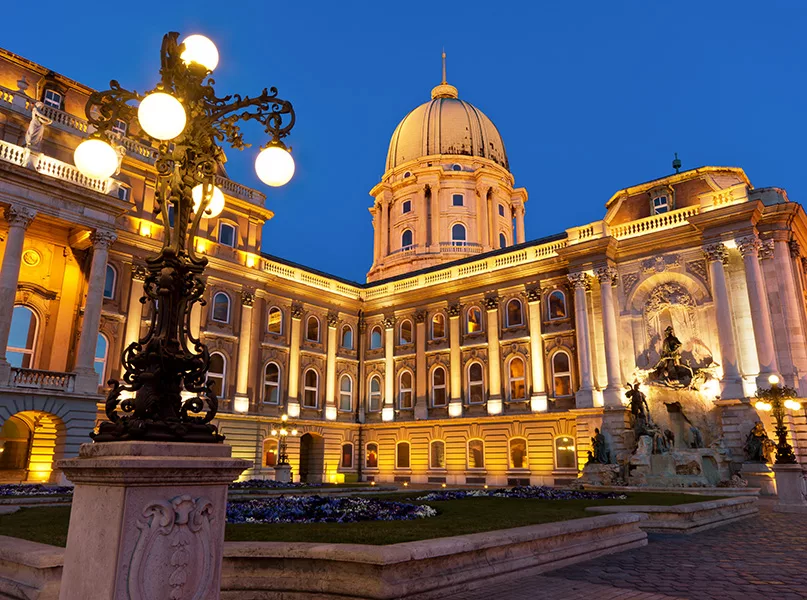 Liget City Park
---
The park has endless leisure and cultural opportunities, and at 100 hectares, this public space is a fusion of modern standards and the park's 200-year-old heritage. Incorporating the NEO Contemporary Art Space, House of Music Hungary, Museum of Ethnography, a sensory garden, lake, bird trail, sports facilities, and many more attractions, the park offers a wide range of institutions and green spaces alike.
Museum of Fine Arts
---
Full of artefacts and collections, there is an extensive feast for the eyes at the museum. Various exhibitions of prominent artists are on display throughout the year – currently, Hungarian painter Csontváry is here until mid-July. The graphics collection includes outstanding masterpieces by Cézanne and Van Gogh, whilst other parts of the museum house an Egyptian and an Old Hungarian department. The building itself is a distinctive Neoclassical design with different chambers and halls evoking various eclectic architectural styles.